The Foundation is currently raising funds to support the construction of an Alumni Hall near the entrance of the new building.
NEW ACADEMIC BUILDING CONSTRUCTION
The College's new academic facility construction is impressive and the Class of 2024 will occupy the building in the latter half of 2023.  The building itself is funded by the government but as you know, there are many margin of excellence needs that cannot be met with government funding alone, and that's where we – and you – can help!
Current Project:    Alumni Hall
The Army War College Foundation is currently raising funds to support a new Alumni Hall to be created across from the existing Alumni Memorial.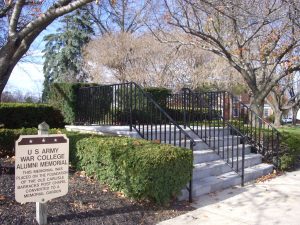 The plans include a structure that can be used for the full range of ceremonies currently held in Bliss Hall foyer featuring the stained glass windows.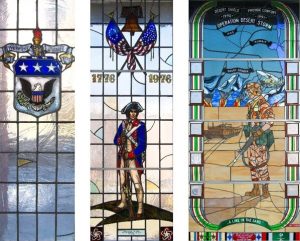 The plans for this expanded Alumni Park also include displays of all the class plaques back to the first graduating class of 1904.
Join our effort by donating online and selecting "Alumni Park".